Published: 2018-11-27 17:39:05

When – April 27, 2019
Where –  165 Jalan Ampang, 50450 Kuala Lumpur, Wilayah Persekutuan Kuala Lumpur, Malaysia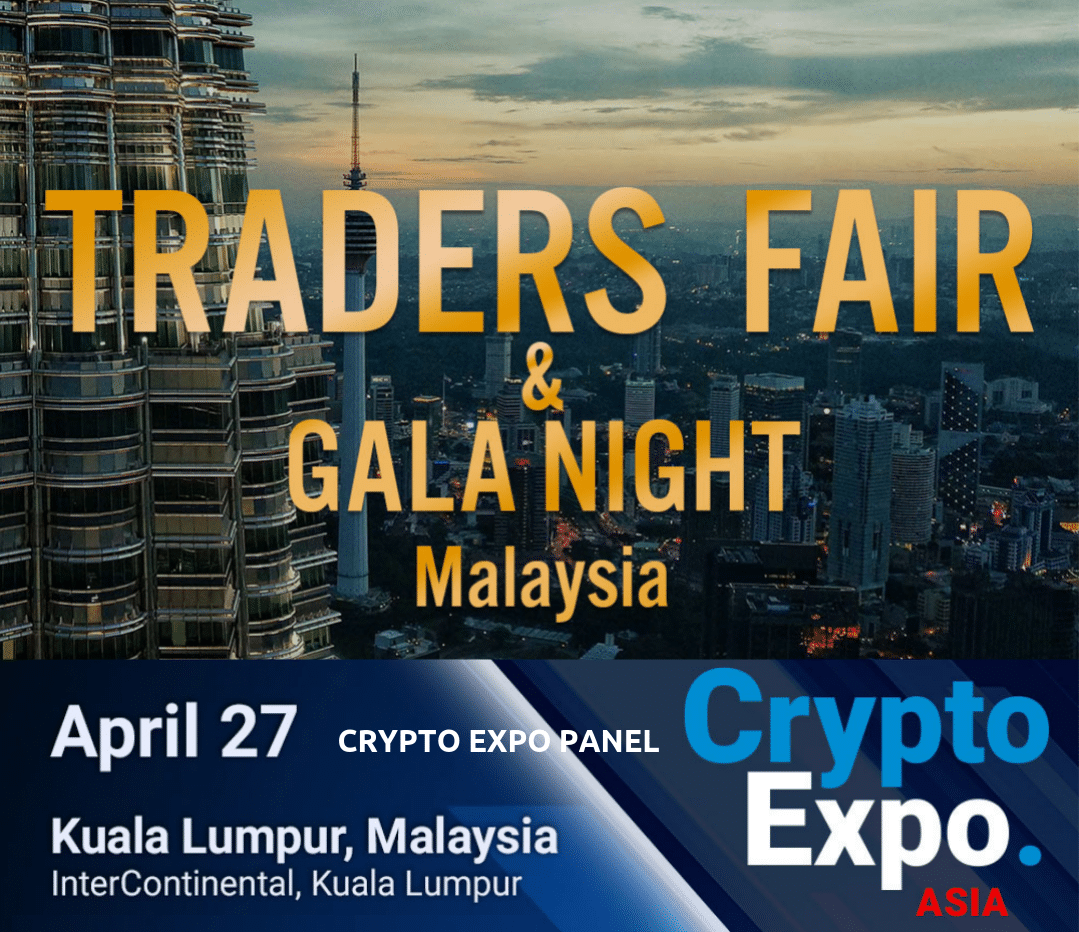 Traders Fair & Gala night, Malaysia – a financial event for traders, investors and crypto enthusiasts which is going to take place in Malaysia on the 27th of April 2019 (InterContinental Kuala Lumpur, Malaysia). The best trading experts, cryptocompanies, money brokers and banks from all over the world are going to share out their experience and to find out new up-to-date information about cryptocurrency, forex, stocks, futures and options markets.
Also Traders Fair & Gala night is going to be full of educational programs and entertainment. To register online now, you should visit https://malaysia.tradersfair.com/
Crypto Panel Hall – is unique seminars dedicated to the world of crypto during Traders Fair & Gala night, Malaysia. These sessions may help you to meet and talk to the best crypto experts and professionals from worldwide companies working with ICO, blockchains and cryptocurrency. Our speakers are going to share out their experience and to answer important and vital questions about the cryptocurrencies.
Not to mention that Traders Fair & Gala night, Malaysia agenda is in line with the latest trends and developments of the industry and the expo-forum program is filled with entertainments, incredible shows, music, fantastic prizes and live performances.
Traders Fair & Gala night, Malaysia is organized by FINEXPO, which is the largest company organizing financial and trading events, fairs, expos and shows worldwide since 2002. Over 30000 traders, investors and financial advisors and more than 3 000 financial companies and brokers from Forex, stock, option, bond crypto money and forward markets from all around the world have been connected by FINEXPO.
To say more the organizers of event offer you different variants of recommended accommodation, so you can focus on agenda and don't lose you time, thinking about accommodation and everything.
Make a reservation on the event web-site and get the access to the incredible flagship event in ASIA.
The views and opinions expressed in the article TradersFair&GalaNight, Malaysia is Ready to Introduce You the New Format of CryptoExpo! do not reflect that of 48coins.com nor of its originally published source. Article does not constitute financial advice. Proceed with caution and always do your own research.